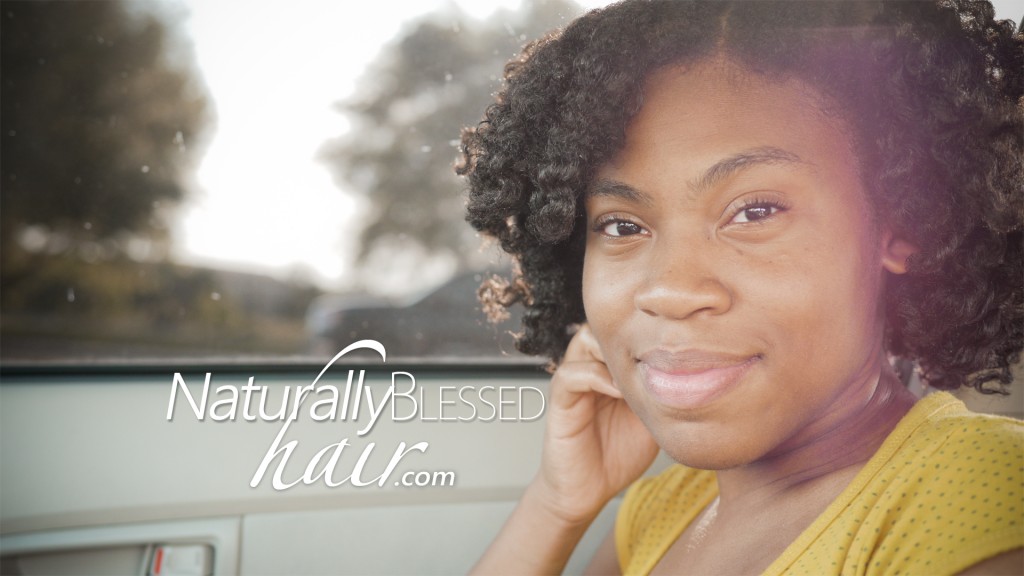 Hi, Welcome to NaturallyBlessedHair.com! My name is Andrena and I'm a really lucky and blessed wife and mommy ;). I'm a lover of all things natural hair – the styles, the maintenance, and the beauty. I have naturally kinky-curly-coily hair and I embrace my texture for all it is and isn't at times.
I decided to cut off my relaxed hair and embrace my natural hair texture in November of 2009. My hair journey started off a little rocky, peaked at around three (3) years natural, and now at four (4) years natural I've decided to cut my almost waist length hair and (not necessarily start over, but) continue on my natural hair journey. For more information about my hair, please see my Hair Journey.
About Naturally Blessed Hair + How Did It all Start?
I decided to start NaturallyBlessedHair.com a few years ago and am finally embarking on the endeavor now – because the timing is definitely right. When I fell in love with my natural hair (didn't happen immediately) I wanted people everywhere to love their God-given natural hair – whatever length, texture, or thickness it was; in addition, I wanted to share everything I was learning about natural hair with others. I started a personal journal the day I big chopped and now (fast forward a couple years) I feel that my experiences, both fails and victories should be shared with the public to encourage them on their journey (whatever journey they choose to embark on) and  inspire someone to take the plunge to begin their own journey of self-discovery and acceptance.
I hope you enjoy everything that's offered here on Naturallyblessedhair.com and visit the site each time you need "natural hair" information and inspiration. Remember the motto – Live your Life Naturally, Know that you're Blessed, and Love your Hair- Naturally Blessed Hair!
Disclaimer: All information on this website I have learned through personal research and experimentation. I am not a licensed cosmetologist.