Natural Hair 101 – Your All Inclusive Guide to Understanding Your Transition to Natural

How Do I Go Natural? So, You want to Go Natural? You Can and You Should!
What is Natural Hair?
Natural Hair is hair that is in its naturally-occurring state – whether it be straight, kinky, curly, wavy, or a mixture of all those textures. In black hair care settings, the phrase "natural hair" usually refers to hair that is naturally curly, kinky, and sometimes wavy.
What is Going Natural?
In hair care, 'Going Natural' means to forgo relaxers, perms, and other harsh chemicals that permanently change one's natural hair texture or even color. When someone decides to go natural, they typically have a desire to see their hair in its naturally kinky or curly state. Therefore, they make the decision to "go natural."
Those interested in going natural usually transition to their natural hair by growing their natural hair out and gradually cutting their unwanted (un-natural) ends or by doing the "Big Chop."
To summarize, the phrase "going natural" means that an individual is going from chemically processed, relaxed (permed), or an unnatural hair state to their own natural hair texture and/or color.
Example: Jessica, an African American woman that regularly gets her hair chemically straightened, decides that she wants to start wearing her hair in its natural curly state – so she embarks on her "natural hair journey." Jessica plans to "transition" back to her naturally curly dark brown hair by eliminating chemical straighteners and gradually cutting damaged straight hair off as her curly hair grows in. At her next salon visit, Jessica says to her stylist, "Hi Sam, I won't be getting my relaxer (perm) today, I've decided to go natural. Instead, could you do my hair in a wash and wear style that requires no heat? Thanks Sam!"
Because of her decision to wear her hair in its naturally curly state and forgoing relaxers and other harsh hair treatments, Jessica is now considered as someone who is "going natural."
Why Do Most People Go Natural?
There are countless reasons why individuals choose to go natural. For many, the decision to go natural positively contributes to a sense of pride and self-worth. For others, the decision to go natural may not be deep at all; their choice to wear their hair in its natural state could be for style due to their curiosity to try something new. The decision to go natural could even be the answer to someone's long time hair issues, finally allowing them to achieve health and length.
Oftentimes, when individuals choose to go natural with their hair, they also go natural in other areas of their lives by learning how to incorporate healthy foods into their diets, exercising more, and ditching their store-bought products for DIY (do-it-yourself) products made at home.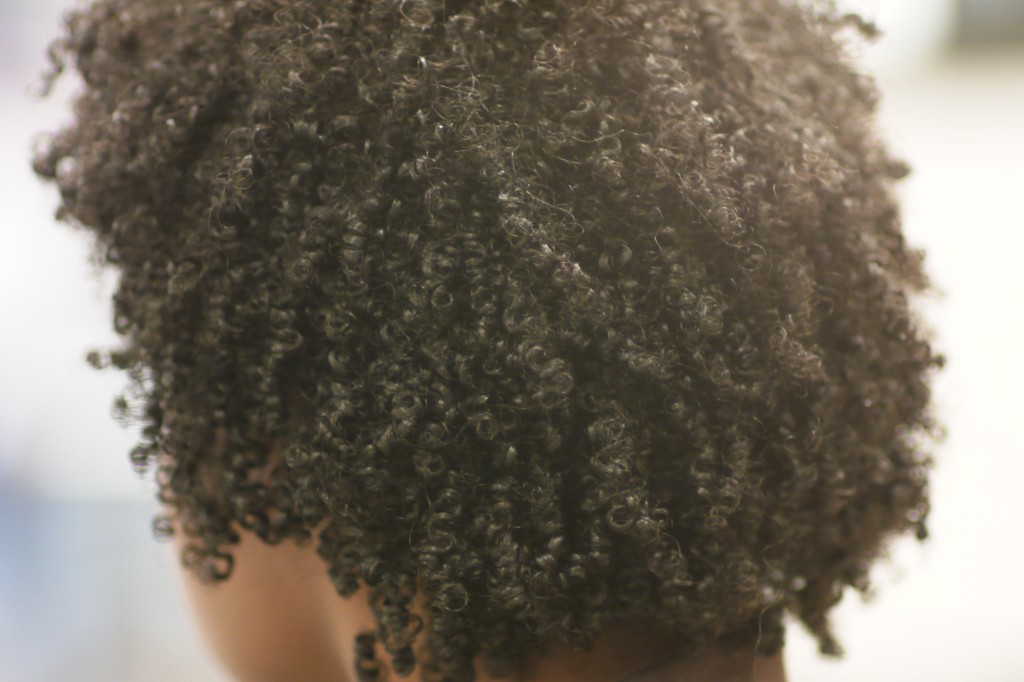 Who Can/Should Go Natural?
Anyone whose hair is not in its natural state can make the decision to go natural. Typically, people with naturally curly or kinky hair who have relaxed, permed, damaged, or chemically straightened their hair go natural. Anyone with the desire to go natural Should go natural.
What is a Natural Hair Journey? What is a Natural Hair Story?
The term "natural hair journey" refers to an individual's process of going from relaxed or chemically treated hair to natural hair. The natural hair journey usually chronicles the beginning of the hair journey in the chemical state, the transition of growing out/cutting hair and then the fully natural hair state. The natural hair journey doesn't usually end, it's continuous because there's always something new to learn or try. As opposed to ending, the natural hair journey reaches a peak where the natural becomes competent and knows what products, techniques, and processes work for their hair.
Like anything in life worth having, the journey to natural hair can be tough. For many, the journey to natural hair is filled with many victories and failures as well, but healthy natural hair is worth the journey.
The Stages of a Natural Hair Journey
The Beginning: The beginning of the natural hair journey is the introduction of the natural hair lifestyle and community into one's life. The natural hair community is growing and includes hair stylists, bloggers/vloggers, women who wear their hair natural, and those who support them.
In the beginning of a natural hair journey, individuals usually immerse themselves into the natural hair community and lifestyle, learning everything they can to achieve success in their journey to longer, thicker, fuller, healthier hair.
The Middle: The middle of the natural hair journey entails more learning, experimentation, and trial and error.
In the middle of the natural hair journey, naturals are getting comfortable with their new hair; they are trying new products, techniques, and hair treatments, and learning their personal hair style preferences.
The Peak: The peak stage in the natural hair journey is usually when the natural masters their favorite hair styles, has obtained a comfortable length, and are content with the status of their hair. In the peak stage, there can be a significant decline in trial and error due to the mastery of personal hair care techniques, regular maintenance, and everyday styling.
The peak stage can also be a time of boredom for many naturals. At this peak, some naturals decide to make bold changes to their hair by cutting, coloring, or doing other things with their hair and the journey continues.
Natural Hair Story
Once a natural feels that they have peaked in their natural hair journey, they often tell their "natural hair story;" which, like any story includes a beginning (the transition stage or the "Big Chop"), a middle (trial and error stage/overcoming learning curves), and a peak, since the natural hair journey doesn't usually end unless one decides to permanently change their natural hair texture/color.
Many people document the length, texture, and color of their hair throughout their journey from relaxed to natural and upon becoming fully "natural," they compile their notes and photos into a written story, photo slideshow, or inspiring video that tells their "natural hair story."
Here on Naturallyblessedhair.com, there is a very in-depth article titled, How To Document your Natural Hair Journey and Natural Hair Story (opens in a new tab) that walks you through, step by step, how to efficiently and effectively document your personal natural hair journey/story.