My Top Ten (10) Tips for Natural Hair Growth
Patience is key in natural hair growth. If you are taking good care of your hair – loving it, giving it the tender loving care and nutrients it needs, being gentle, and trimming as needed, your hair will thrive. These are the Ten (10) things I recommend to aid you in your hair growth process.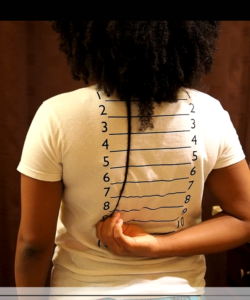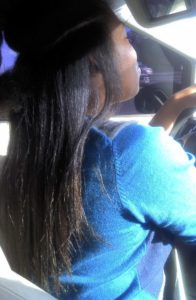 For most curly haired ladies, moisture is key. If you allow your hair to become dry and brittle it will become damaged and ultimately break off; therefore, due to the breakage you're experiencing, you will not retain length or see your hair growth. Keeping your hair moisturized allows it to feel soft and shiny, appear healthy, and ultimately leads to little or no breakage which equates to growing long strong hair. Also, be sure to seal in the moisture when adding moisture to your hair.
Sleep with a satin or silk bonnet and/ or pillow case. Protecting your hair at night helps to avoid dryness and breakage. Cotton pillows and bedsheets dry the hair and cause damage over time. Sleeping with a satin pillowcase or bonnet also helps to preserve your hairstyles, which leads to less manipulating of your hair.
Trim regularly. Trimming your hair regularly helps to prevent long term damage (split ends getting higher, single strand knots causing breakage, etc.). Having trimmed ends also aids in the appearance of a healthier looking head of hair.
Eat healthily. Drink water and use supplements if needed. Keeping your body hydrated is a fundamental in having a generally healthy body, skin, hair, and nails. Supplement your diet if you aren't getting the nutrients needed because your body, including your hair, skin, and nails, need nutrients to thrive.
Keep your scalp and hair clean.The optimal environment for healthy, long, shiny hair is a clean scalp. Cleanse your hair and scalp often to avoid product buildup and irritation. Your hair needs a clean environment to grow freely in.
Finger detangle and be gentle with your hair. Finger detangling can help when your hair is extremely matted and tangled by gently releasing tangles with your fingers before combing through them harshly with a comb or brush. In general, being gentle with your hair will help to retain your length and avoid breakage and of course, cause you less pain.
Low manipulation styling. Low manipulation styling goes hand in hand with being gentle with your hair. Low manipulation styles are styles that don't place much tension on your strands and doesn't take much to achieve. Avoiding tight hairstyles that pull at your edges and the root of your hair, in general, can help to keep your hair on your head.
Wet or wash often, makes washing easier, helps with shedding at one sitting.
Deep Condition. Deep conditioning is imperative for extremely dry natural hair. Deep conditioners penetrate the hair strands and impart moisture that helps to keep hair from snapping, cracking, and breaking off. Deep conditioning 1x week is recommended for hair growth.
Love and Learn your hair and be patient. Love your hair texture as it is; once you love and accept your hair for what it is, that is when you'll truly begin to see growth. Learn what products work well on your hair and what techniques give you the best results. Finally, give your hair time to grow and be patient. Remember, anything in life worth having is worth working for and waiting for.